Buenos Aires in 6 hours
Greetings from the Southern Hemisphere! After more than 20 hours of traveling, including a 2 hour flight delay, I have finally made it to Argentina. I arrived today at 1:30 pm feeling ready to see as much of the city as I could before sunset. Luckily, the seat next to me from Houston to Buenos Aires was empty, so I actually slept a decent amount (sprawled across the row) on the 10 hour flight. The Ezeiza International Airport here in Buenos Aires is new and modern, customs was a breeze, and the transfer to the Manuel Tienda Leon shuttle bus was easy. The ride to my hostel was pretty hilarious; my lack of Spanish skills coupled with my driver´s lack of English skills fostered an awkward yet entertaining attempt at conversation. We exchanged a lot of hesitant nods and laughter.
After arriving at my hostel, America del Sur, I set off to do a (tip-based) free walking tour. Our tour guide, Victoria, was affable and informative. She gave us a lot of background about the history behind the palaces and monuments we visited, as well as some tidbits and funny facts about Argentina´s culture today. I´ll share some of my favorite anecdotes from the day below, for anyone interested!
For the most part, the tour consisted of a lot of palaces that were once owned by extremely wealthy families, but now are embassies, hotels, or apartment buildings. We also saw a few plazas and monuments dedicated to Argentinian patriots or gifted by other countries in the 19th century. You can scroll through the pictures below!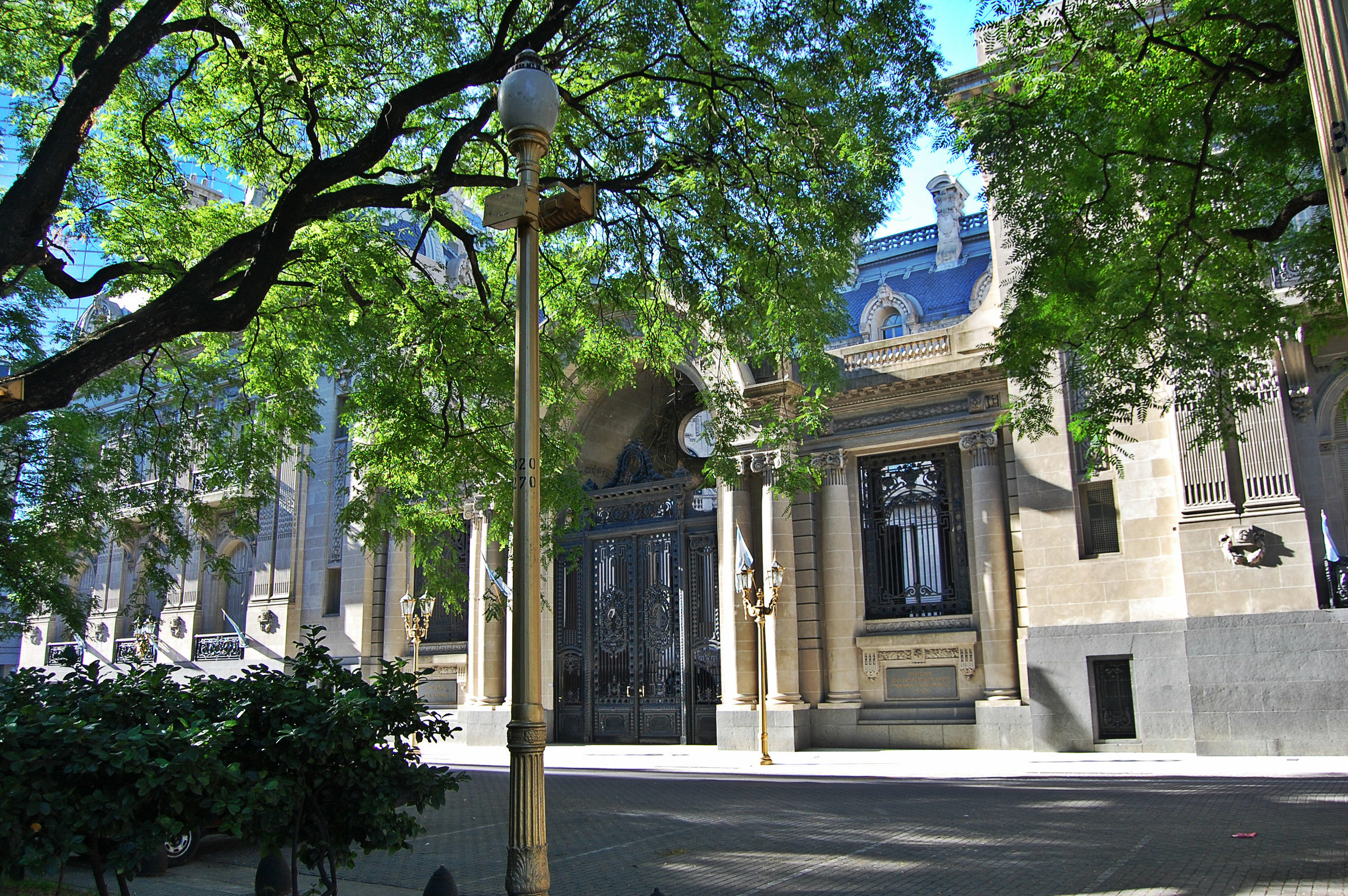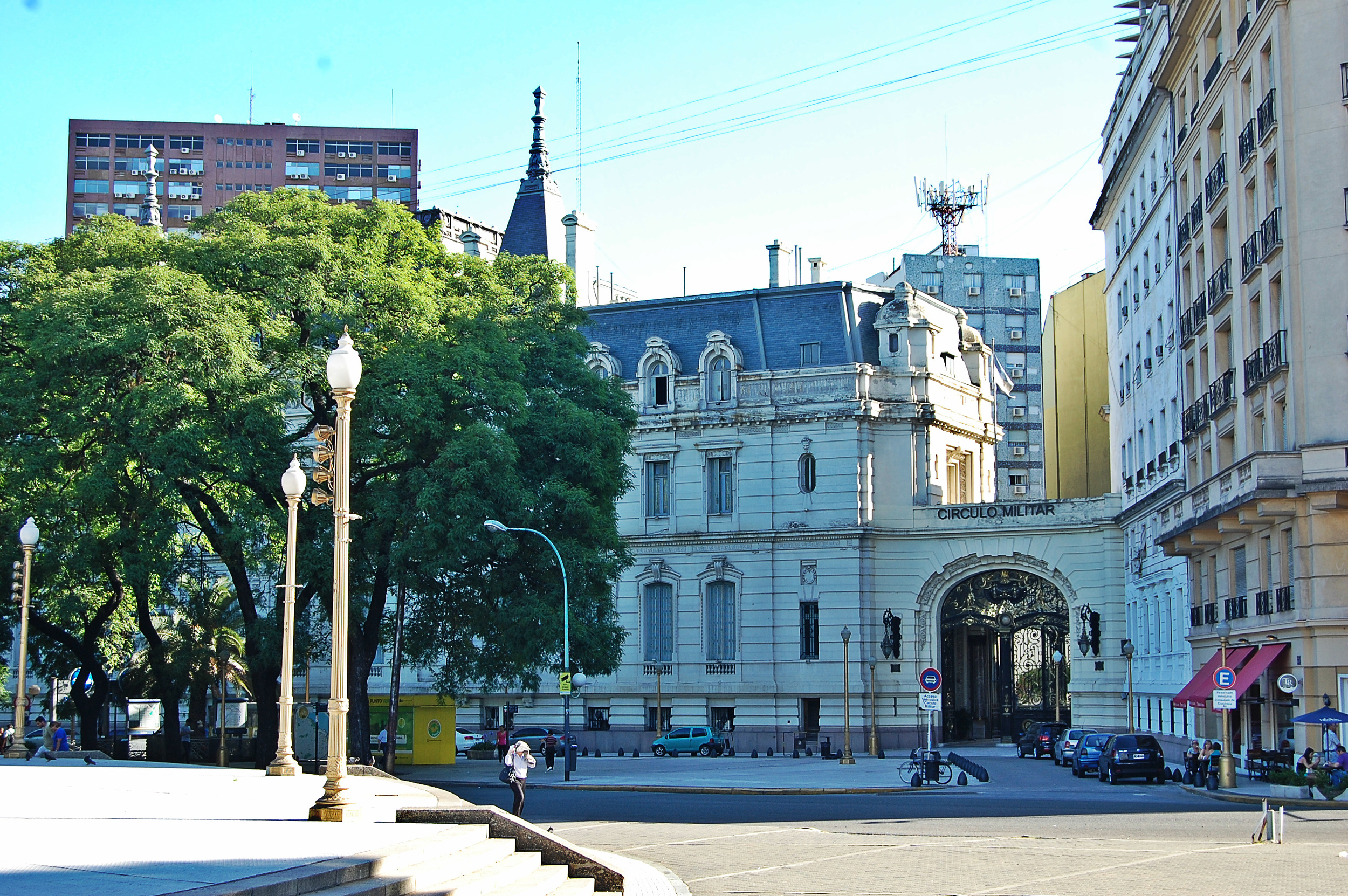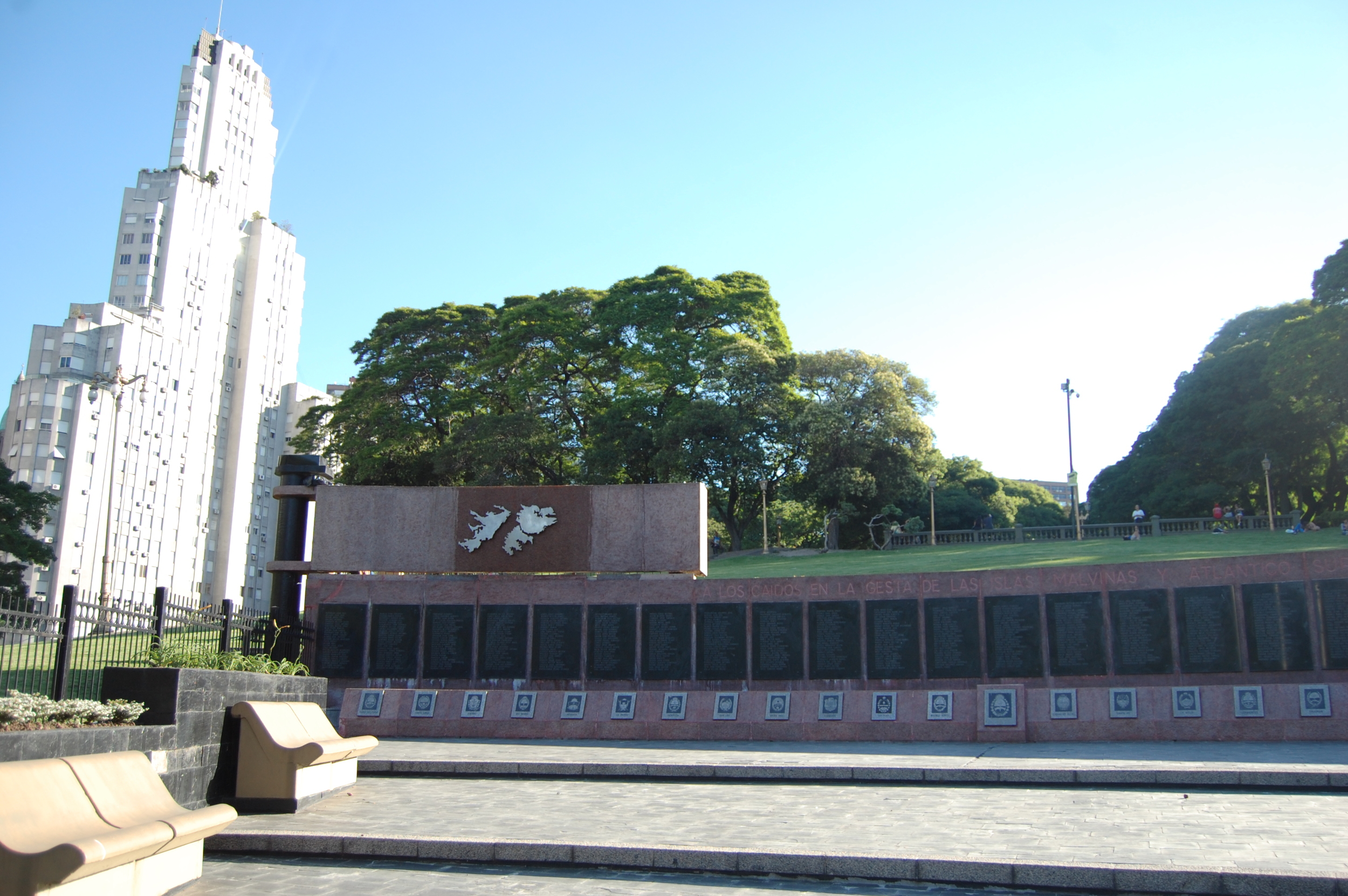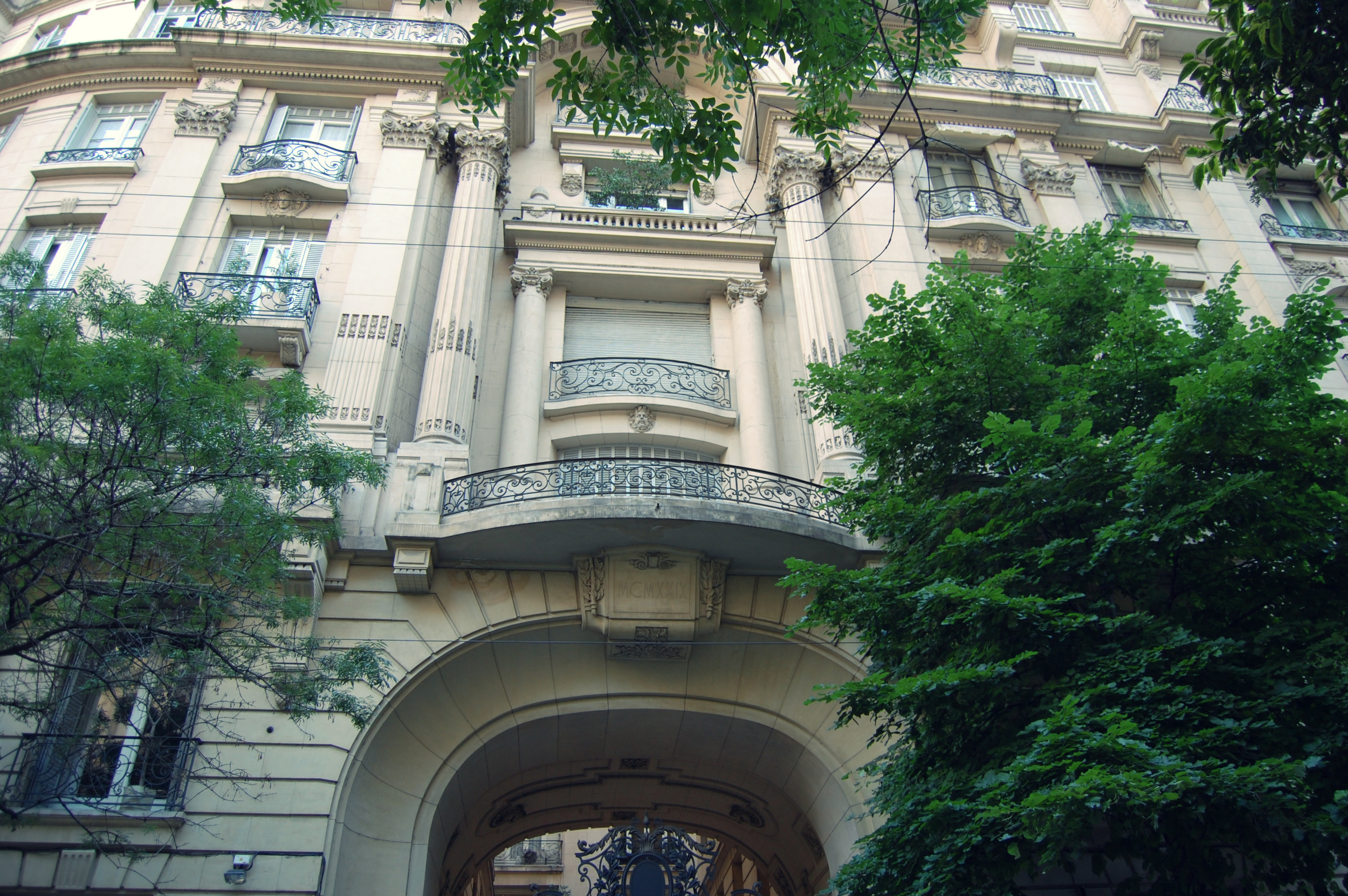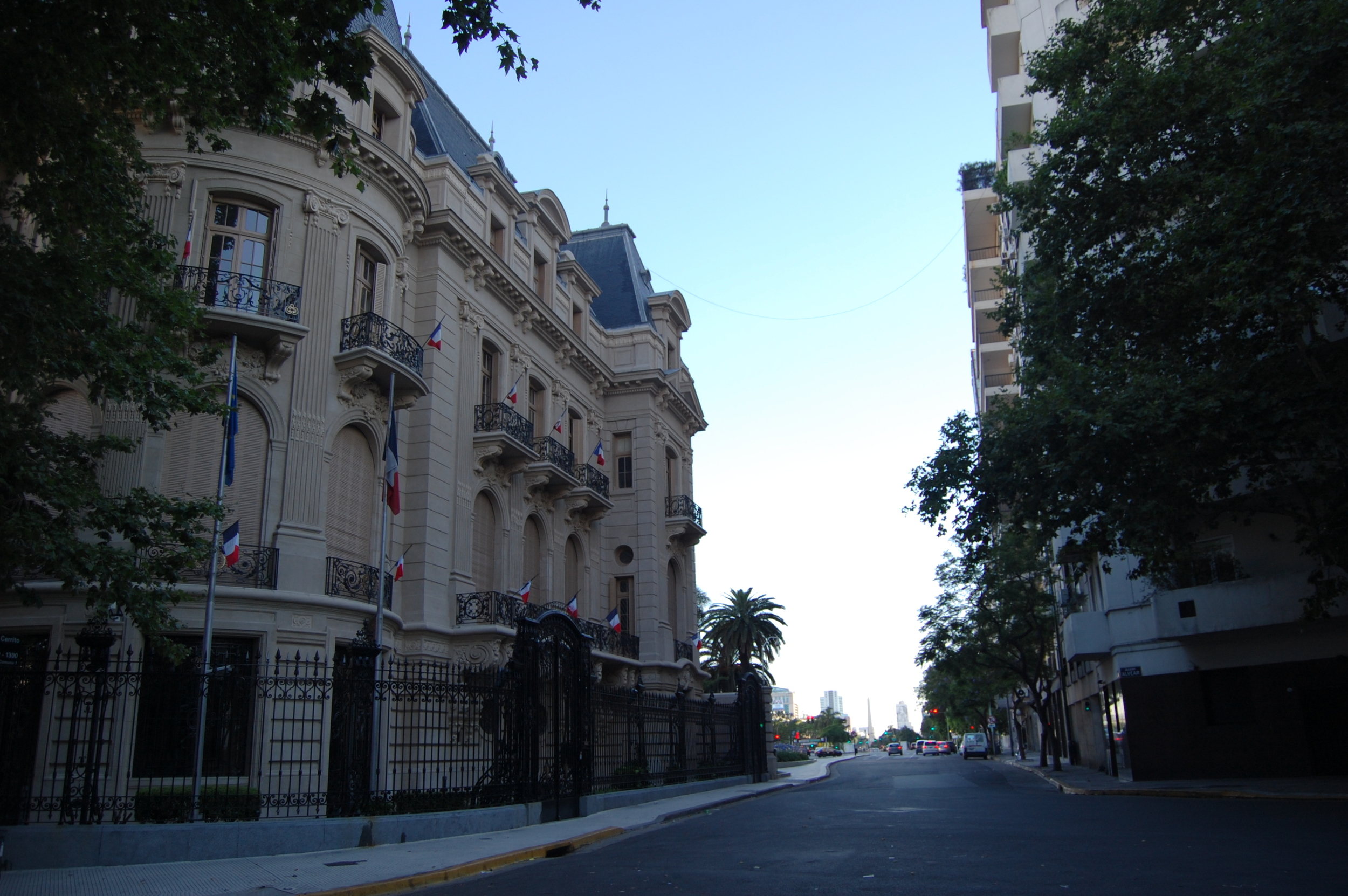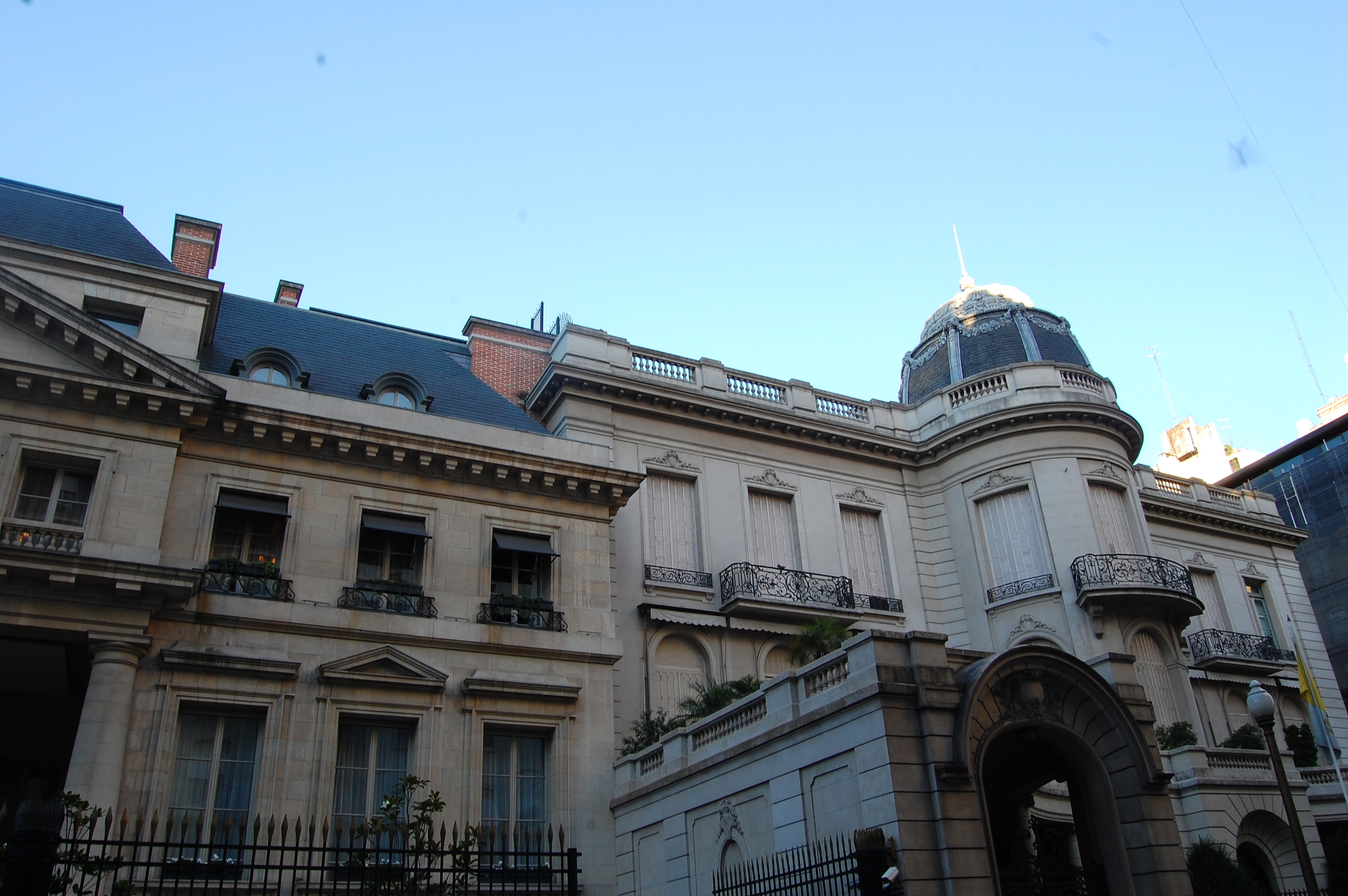 One monument in particular was dedicated to Jose de San Martin (below). San Martin, a key figure in Argentina´s fight for independence in the early 1800s, had a plan to cross the Andes, move through Chile and Peru, and surprise the Spanish army from the north. (Ultimately, he actually only executed only some of this himself.) As we stood looking at the monument, Victoria revealed a couple somewhat misleading aspects of the statue. First, San Martin actually crossed the Andes on a mule, but the sculptor must have decided that riding an ass was not as majestic as riding a horse. Second, two raised front legs in an equestrian statue (a rearing horse)signifies that the rider died in battle, San Martin actually died in France of old age. I find it pretty amusing that his heroic reputation is exaggerated a bit, but whatever! He helped liberate Argentina - he deserves it!
The picture below on the left is at the Israeli Embassy Memorial. The Israeli Embassy was bombed in 1992. You can see a detailed outline of the building, left in remembrance of the building that used to stand on this corner. What´s crazy is that 12 years later, the details of what happened are still unknown. 2 years later, another bombing at the Argentine Israelite Mutual Association killed 85 people and left 400 injured. There are rumors about a prior president´s involvement, but nobody knows who committed these acts. Surprising to me, about 10% of the population in Buenos Aires in Jewish, so it´s a big deal! On my walk home from the tour, I got to see the building that houses the Israelite Congregation of Argentina, which is the picture below on the right.
On a less historical note, have you heard of the Big Mac Index? It´s pretty much a lighthearted attempt at comparing countries´purchasing power parity, i.e. the strength of their currency. Apparently, at the government´s request, McDonald´s locations in Buenos Aires sell Big Macs for half the price of other sandwich/burger meals at McDonald´s. (A Big Mac is about 50 pesos, roughly $6 USD, while other sandwiches are double that, or more.) It´s rarely even listed on the menu, you have to know to ask for it! By doing this, the Argentina peso looks much stronger on the Big Mac Index. Cheater cheater Big Mac eater! (Although, this obviously doesn´t fool many people - how many people look exclusively at the Big Mac Index and not at other more legitimate ones?)
As we were walking down this high end shopping street, Victoria shared with us two somewhat relevant stories. First, Buenos Aires has an extremely high rate of plastic surgeries; roughly 100 breast implants are done every day! Why? While the government offers free healthcare, many locals pay for private health insurance to receive better care, which includes 1 free plastic surgery every 3-4 years, and more often for a more expensive plan. WHAT?!?! That´s ridiculous! Botox here, nose job there, boob job everywhere!
Second, Victoria mentioned that due to a government rule implemented a couple years ago, it is nearly impossible for foreign companies to open stores or locations here unless products are made in the country, in hopes of preventing profits from going abroad. The street we walked on used to have high end designers such as Gucci, Ralph Lauren, and others, but now the only foreign brands that have storefronts have figured out a way to make (or at least assemble) their products in Argentina.
That´s all the fun facts I wanted to share from my tour. I had a great day. Lots of walking! It was really easy to familiarize myself with the city too. I kind of wish I had more than just half a day here. Getting on a plane to El Calafate tomorrow after a complimentary breakfast at my hostel. Wish me luck!
P.S. If you´re still with me, I´ll end this post with some of my favorite places, other than the ones I´ve shared already:
The Recoleta neighborhood,
including the Iglesia del Pilar (Our Lady of the Pillar, a Spanish style church) and the cemetery where Evita is buried (although it was closed so I couldn´t go in)
Florida street,
which had a ton of really cool street vendors and shops, and just had a great liveliness!
Parroquia Basílica San Nicolás de Bari,
a really beautiful church where I got to peek in after a mass on the walk back to my hostel
Av de Mayo,
a busy street with shops and even Starbucks! The street was closed off to traffic. They were setting up for a national tango show/competition when I was walking by during the day. On my cab ride home, we passed by a concert going on in the street, and I stopped to get a sausage from a street vendor!
Teatro Colon,
the city´s primary theatre hosting opera, dance, and musical performances. They were installing a huge tree when I was walking by.
Obelisk in Plaza de la Republica,
where I actually saw a political camp-in of some sorts. When I Google Translated as much of I could of the sign, I got something along the lines of "Federal Camp for ... and Working Towards Congress of the United Nations Peoples