Barcelona, where all the little things are wonderful
This is one of four posts on my trip to Barcelona! Check out my posts on the Gaudi works, Montserrat, and the neighboring beach town Sitges!
This is probably not quite "local" enough to fit the title of this blog, but it's been two weeks since I returned from my trip to Barcelona and I wanted to finally share some pictures! It was probably the most well-timed vacation I have ever taken; I departed for España on essentially the last day of my big project at work (and it already is rare to only have one project at work). Because I was busy leading up to our day of departure, I hadn't done much research on what to do or expect, which made the whole trip exciting and novel. Going into the trip, all I expected was a city full of color and energy, which turned out to very much true!
While our trip duration (a mere six days) hardly justified the almost day-long travel each way, the visual and gustatory stimulation were well worth our long journey. All the little things in Barcelona were wonderful - from the details on the doors to the many tapas we ate! There is so much culture and history embedded in the city (especially in the art and architecture, and even in the cuisine), and I loved getting to soak up every bit!
I've included some of my favorite pictures of Barcelona below, and will share my recount of Sitges (a nearby beach town) Montserrat, and all of the Gaudi works in separate posts!
The view from our hotel, at morning, day, and dusk, was amazing. It was fun to see how quiet it was in the morning - considering Barcelona's world renown nightlife, the beach was pretty deserted through 10 AM.
Honestly, when we arrived in Barcelona, my eyes first went to all of the balconies - most were decorated with overflowing flowers and plants, and a number of windows were adorned with the Catalonia flag, even in the more modern buildings without balconies. (Click for more pictures!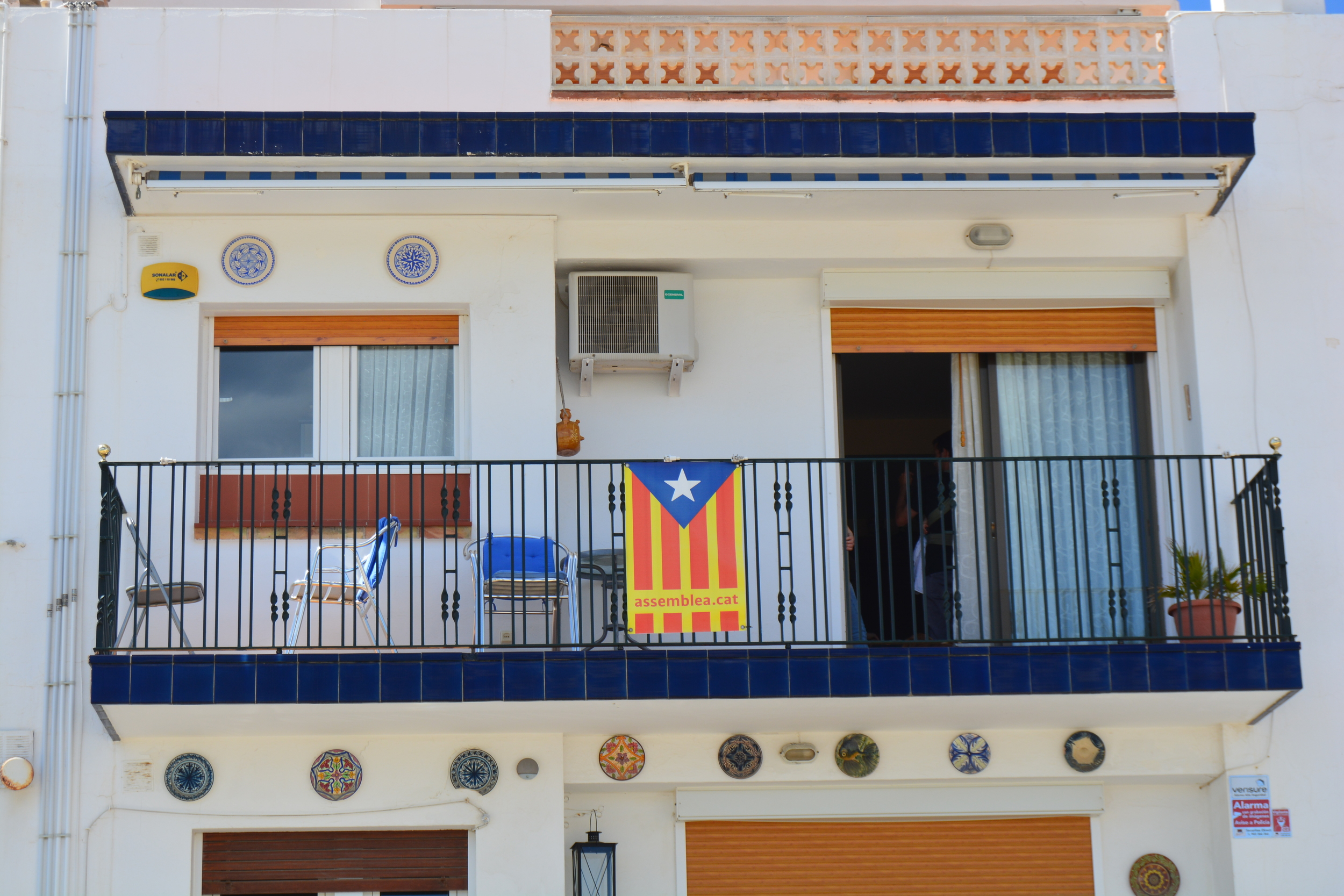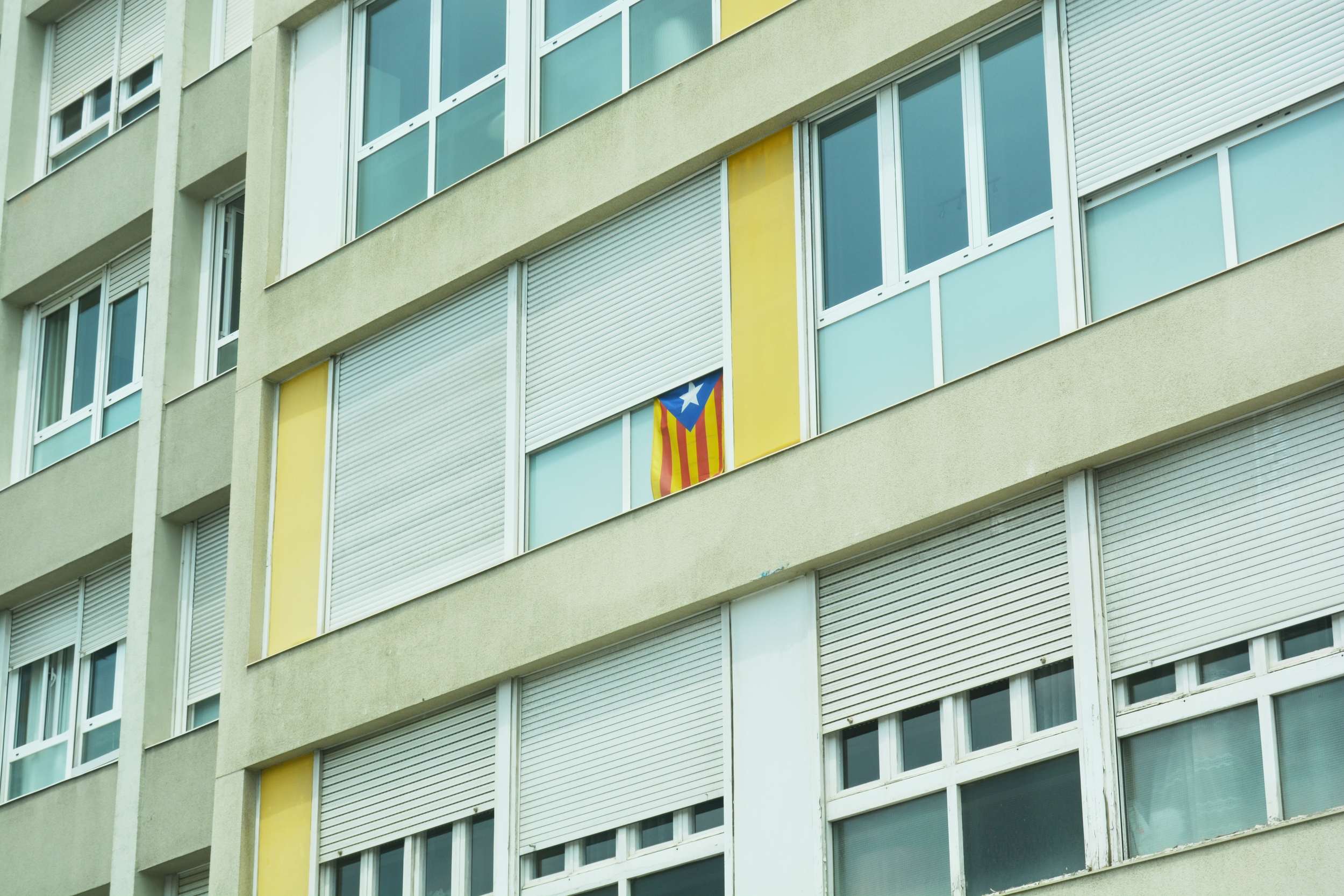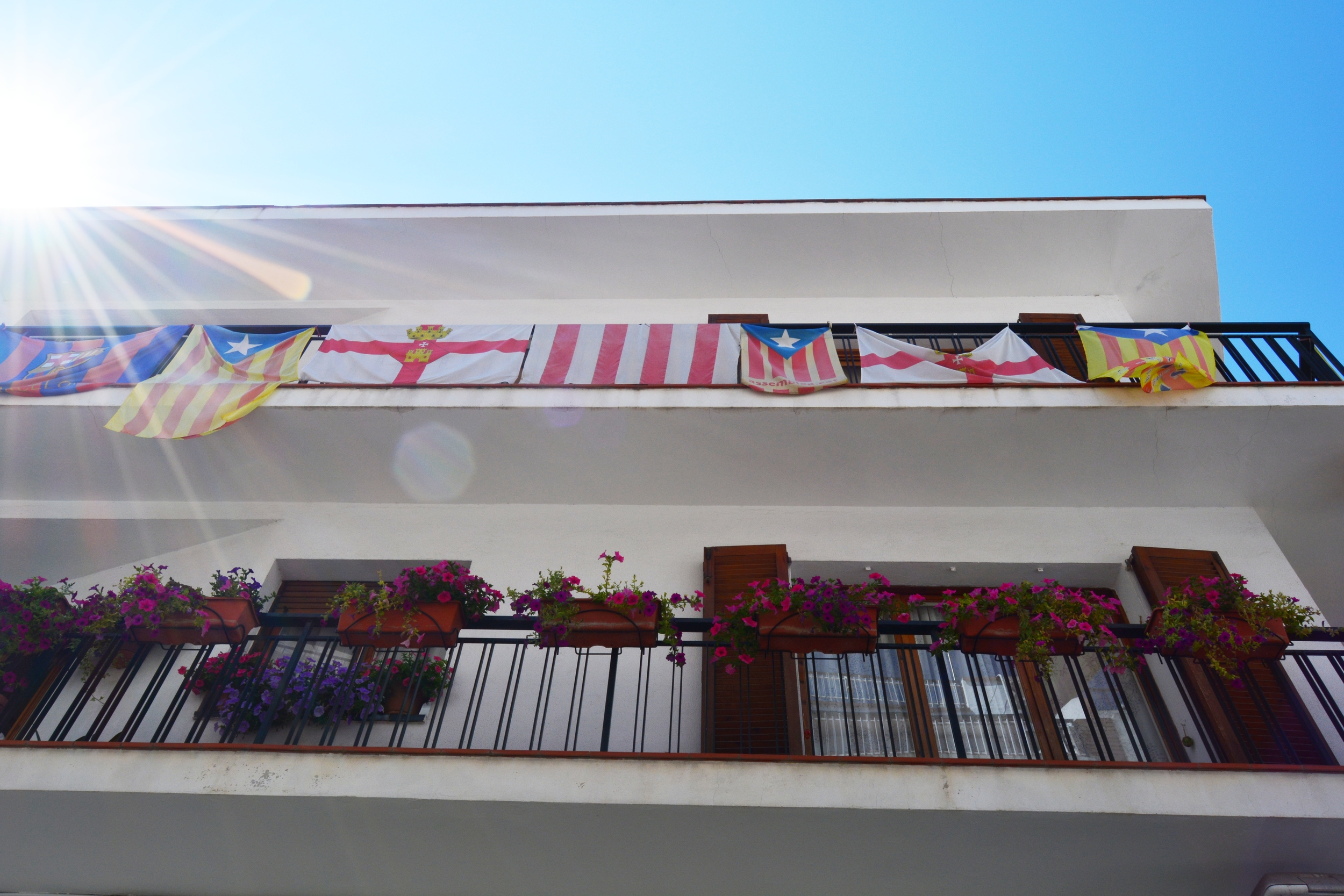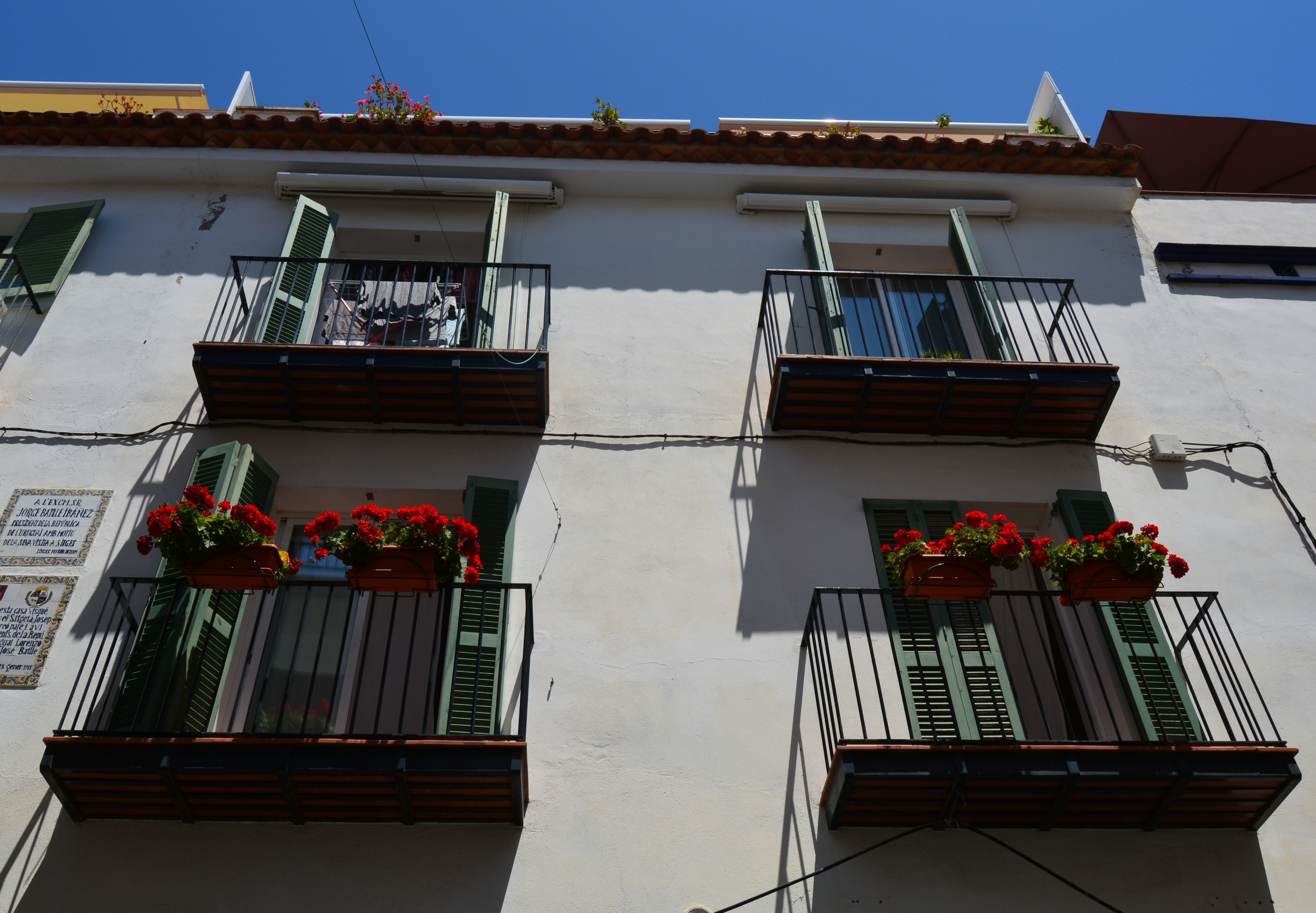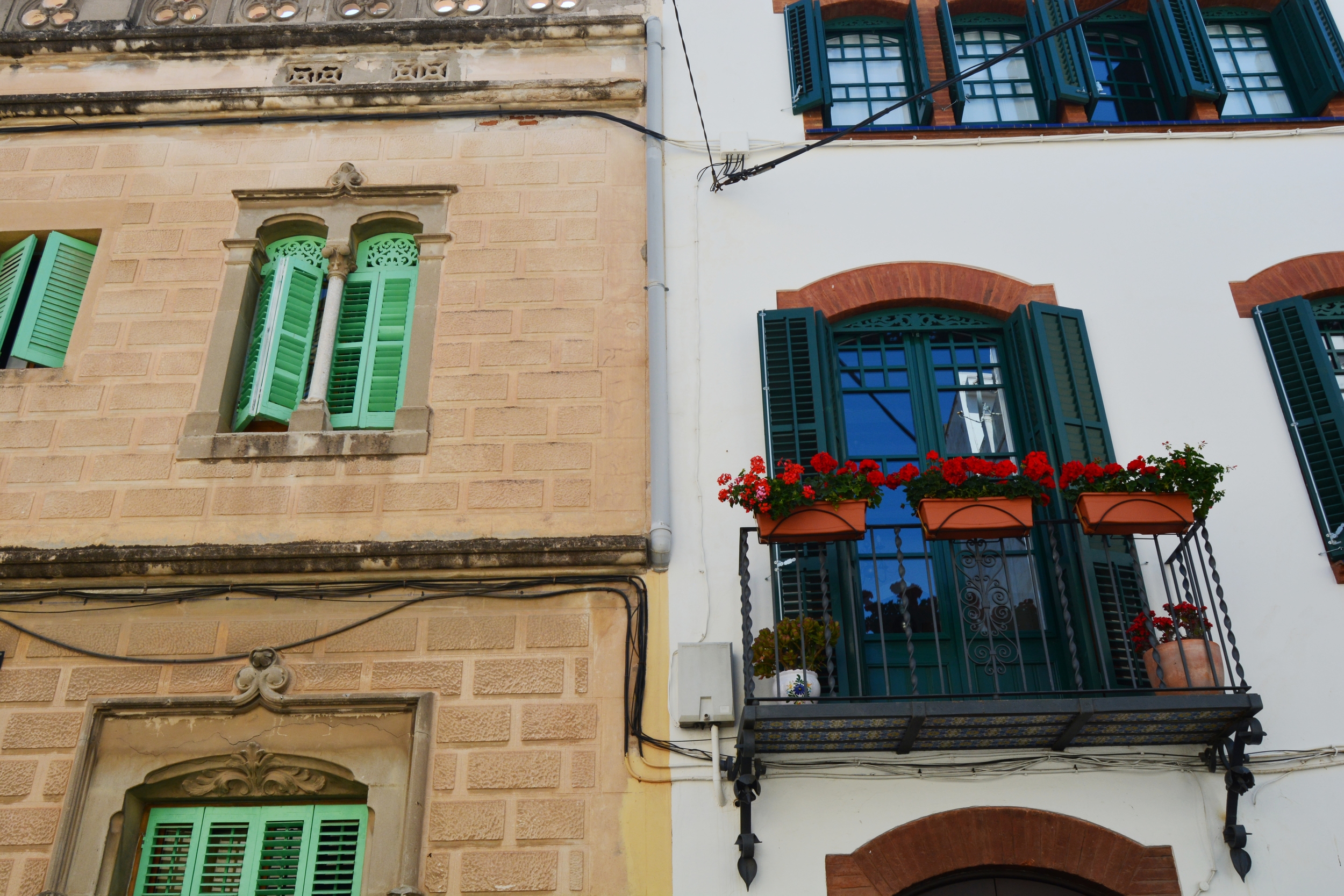 And it wasn't just the windows and balconies - Spain really knows how to do doors too! The beauty really is in the details!