Barcelona by Gaudi
This is one of four posts on my trip to Barcelona! Check out my posts on the city itself, the neighboring beach town Sitges, and the monastery at Montserrat!
I knew that a major part of our trip would be seeing all of the Antoni Gaudi's work. Many of my coworkers had actually lived in or visited Barcelona, and every single coworker recommended I see one or more of his works. Prior to the trip, I honestly had no idea who Gaudi even was (I'm not quite that cosmopolitan), but I was soon to find out!
The majority of the touristy sites that my mom and I went to were designed by Antoni Gaudi, a Spanish Catalonian architect whose unique eclectic style reflected his love of nature and God. I'm sure Google has a lot more to say about Gaudi, and I did learn a bit during a guided tour, but my overall impression was that he was a very thoughtful, detail-oriented, and color-loving (like me!) artist.
Park Guell
Eusebi Guell, who commissioned many of Gaudi's works, conceived this park to be shared by a community of luxury homes, although only two were ever built, and not by Gaudi. The park however, reflects a lot of Gaudi's love for nature, God, and color, as you can see in the pictures below. He played a lot with fluidity and each structural element complemented the natural surroundings, which made it the perfect environment for a good afternoon stroll!
I love how everything blended so beautifully into the surrounding nature - just look at the supporting structure of the above walkway! (Also, isn't my momma a cutie?!)
Sagrada Familia
The Sagrada Familia was absolutely stunning - I can't describe it many other ways. It was so unlike any place I had seen - Gaudi intentionally designed the basilica's supportive structure such that the interior was as light-flooded as possible, and he succeeded with flying colors (literally! :D). It's interesting because Gaudi died before just 25% of the basilica was complete - so the building, which is still in construction, I saw was the result of many different architects' and designers' interpretation of Gaudi's original plans.
Our tour guide used this analogy to describe how modern artists are interpreting Gaudi's guiding vision; while Gaudi composed the piece, others are executing and infusing their own style into it. I think this aligns well with Gaudi's desire for the basilica to be for the people, built by the people (its construction is fully supported by private donations) - I love that in the last century, this building has become a communal project in which many Catalan and Spanish artists have contributed to its creation!
In line with Gaudi's love of all things natural, the interior supportive columns were designed to resemble a forest of trees - if you look up, you can see the spreading branches and "leaves" that make up the ceiling.
The stained glass windows made the interior truly ethereal. On the eastern facade, the windows are made of warmer colors (reds and oranges) to match the rising sun, while the western windows are cooler colors (greens and blues) to mimic the cooler light of the setting sun and dusk.
It was cool to see how different artists infused their own styles into the basilica. In the eastern and western facades (which hold a lot of symbolism and Biblical history, but I won't go into that here), you can see how the two sculptors' different styles resulted in more abstract/sharp corners in the western facade and more traditional and curved lines in the eastern facade. And the doors, done by a different sculptor, on the eastern facade was evidence in how how he took liberty with Gaudi's initial intention, which was simply that the doors be inspired by nature.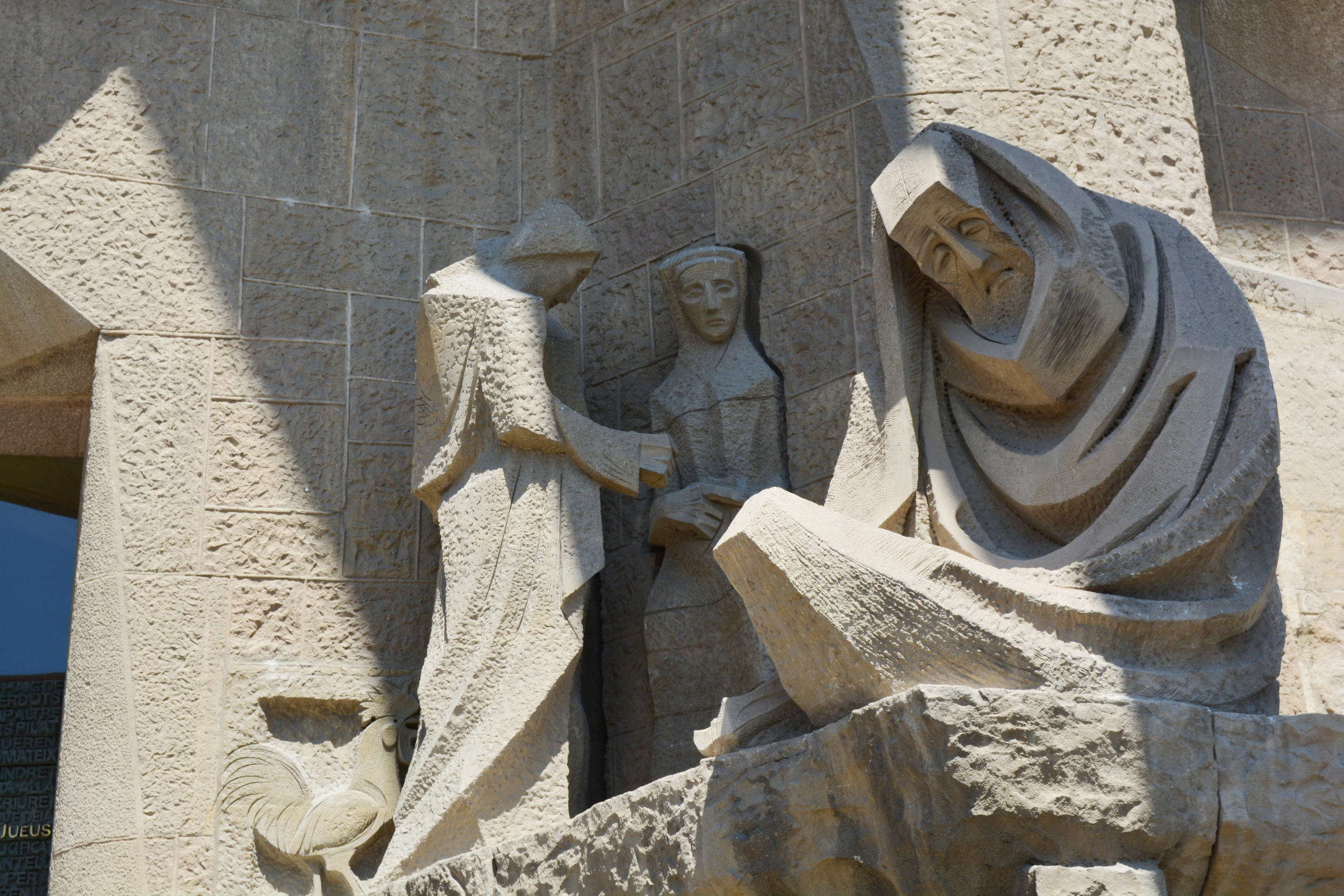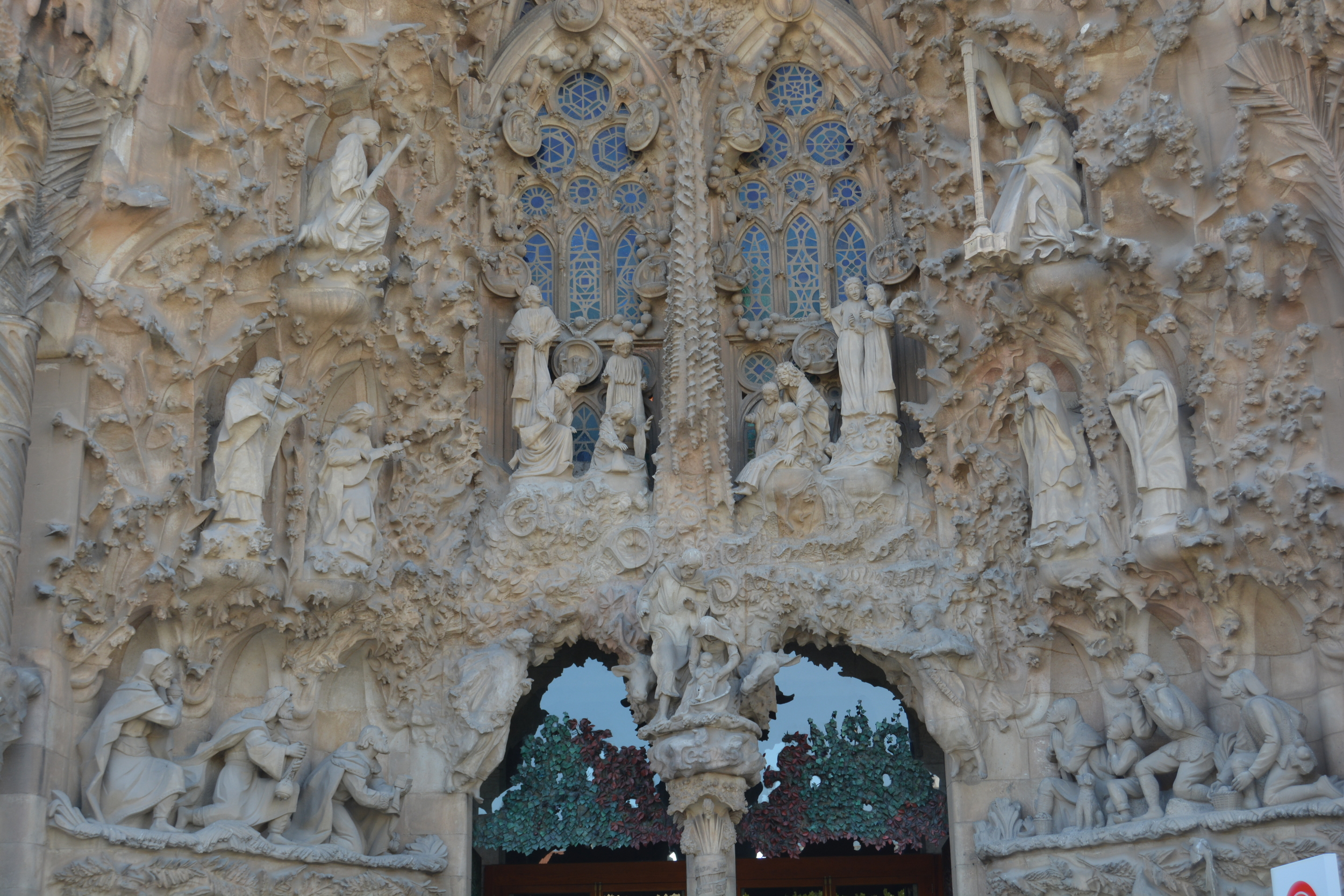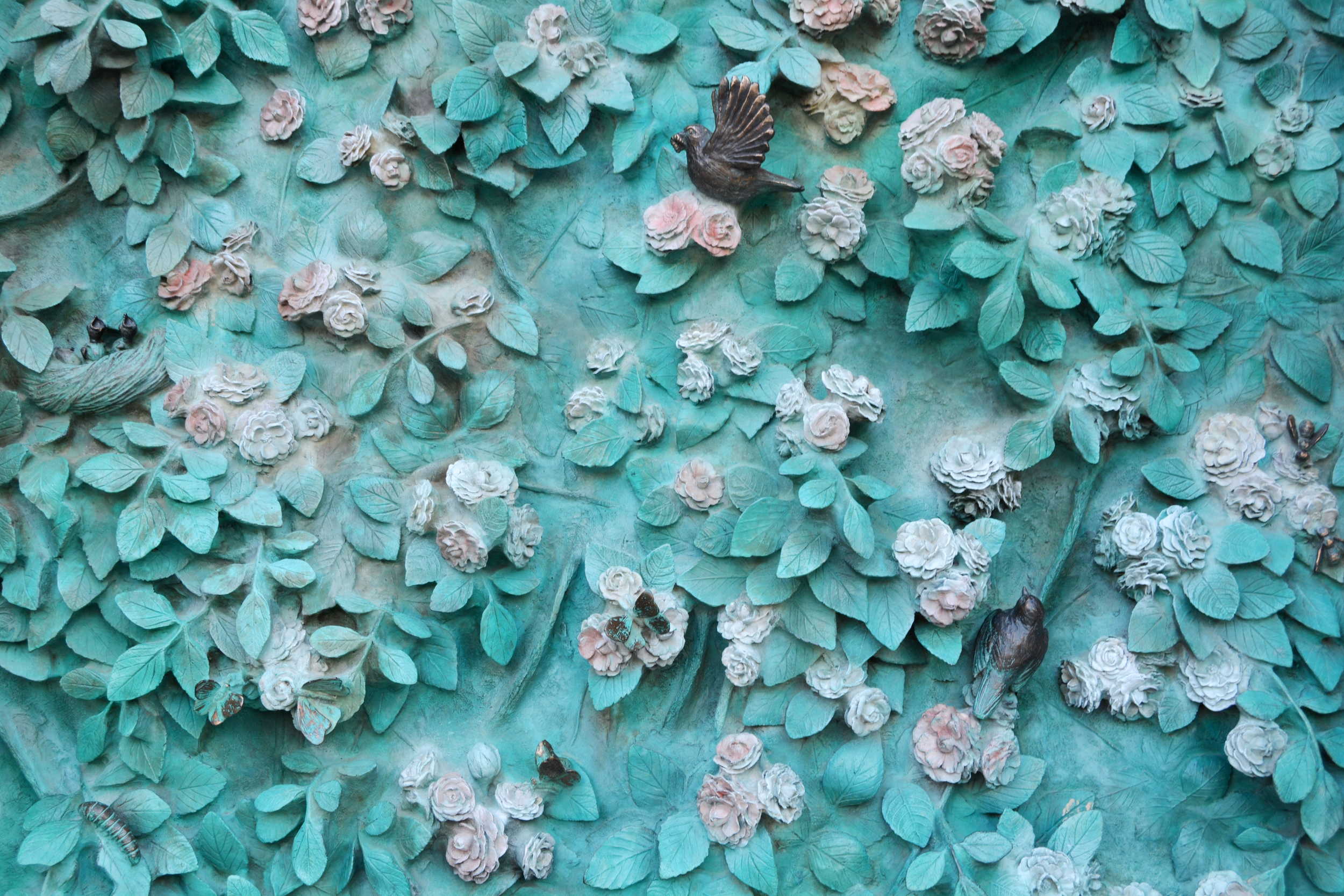 Casa Batllo
Casa Batllo was well worth the hype, wait, and entrance fee (which was only 20 euros anyway). While house itself was incredible, and the most unique building I have ever walked in - as you can tell from the pictures - I was also struck by how amazing the tourist experience was!
While I obviously was fascinated by the house, I was almost more impressed by the amazing tourist experience designed to match the intentionality, forward-thinking, and intuition of Gaudi's work. The audio tour was essentially an augmented reality (AR) tour. In addition to a vocal description of each room in the house, we were given a mobile tablet that, when held up against the room, depicted on screen how the room would have looked during Gaudi's time. As you moved the tablet around, it showed the furniture, plants, decor, etc in each part of the room, and the perspective moved as you moved the tablet. Gaudi would have been proud of the advanced user experience designed to showcase his work!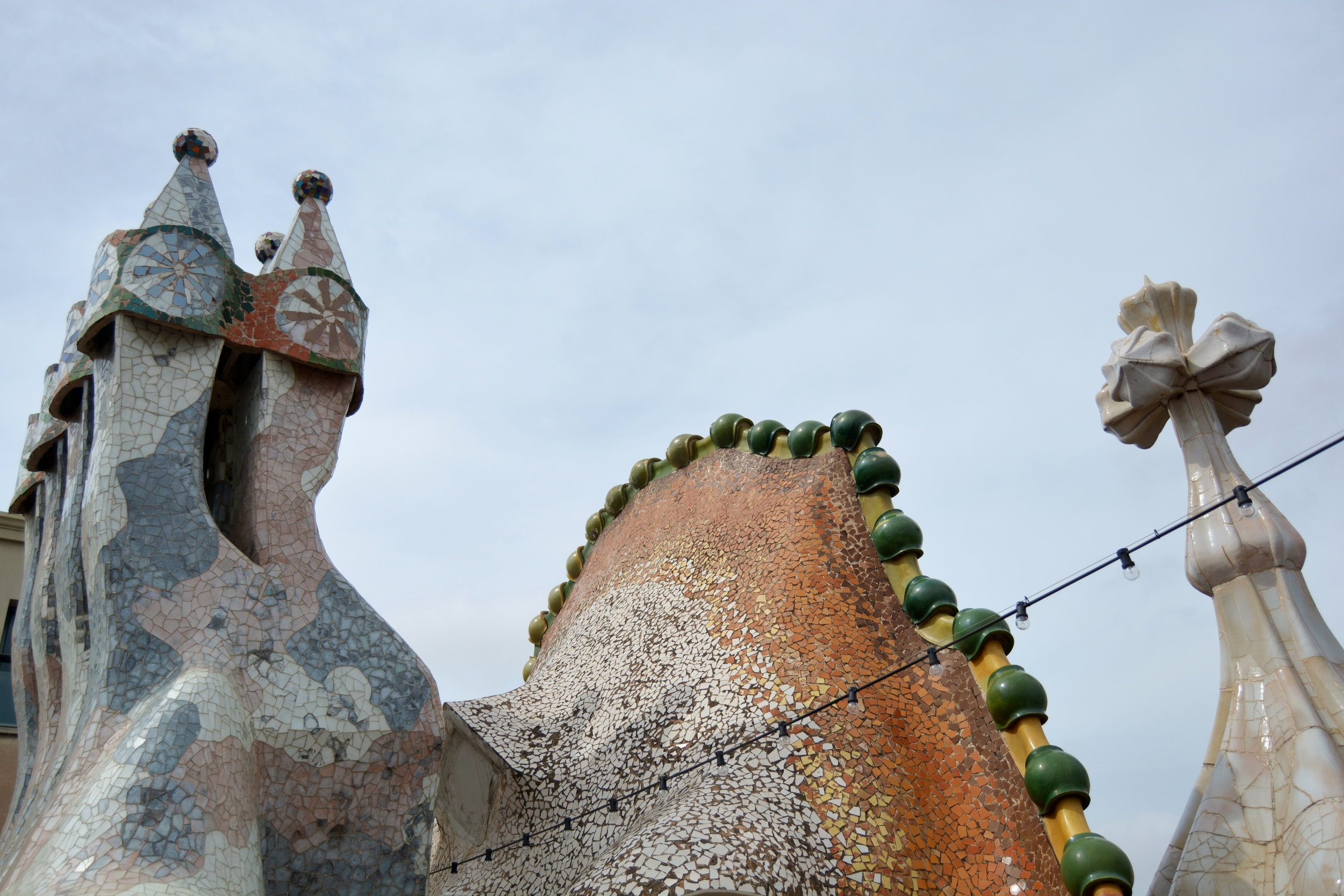 Everything in the house was designed by Gaudi to be both beautiful and functional. From door knobs to air vents, every detail in the room was created with an eye towards what would feel intuitive and natural. Even the staircase rails were molded to fit the hand naturally - Gaudi really put a lot of intention and thought into each part of the house.
Everything about Casa Batllo was fascinating, and I'm SO glad we went to see it! Learning about Gaudi - and the intentionality and passion behind his work - was so interesting to me; I share his love for nature, color, details, and beautiful functionality, and so it was great to see those passions come to live. You've Gaudi see it for yourself! :)