Sitges, its beaches, and the Corpus Christi Flower Festival
This is one of four posts on my trip to Barcelona! Check out my posts on the city itself, the Gaudi works, and Montserrat!
I feel a little guilty saying that my favorite place on our trip was actually not even in Barcelona, but the neighboring beach town, Sitges. (Sitges and its beaches - it rhymes!) My mom and I loved it so much, we made our way to Sitges twice. I haven't actually been to Greece, but the relaxed pace, olive oil everything, and style of buildings were reminiscent of what I imagine Greece to be like – I guess it's the Mediterranean coastal life! I just loved the simple, colorful buildings, and the maze of narrow, pedestrian-only cobblestone streets.
We were lucky enough to witness part of the annual Corpus Christi Flower Carpet Festival, during which locals lay colorful flower petals in vast, beautiful mural "carpets" along the cobblestone streets. We hadn't realized what or when this festival was prior to our arrival, so as a lover of color and details, this happenstance was a real treat. Click the right picture below for more pictures of the beautiful flower carpets!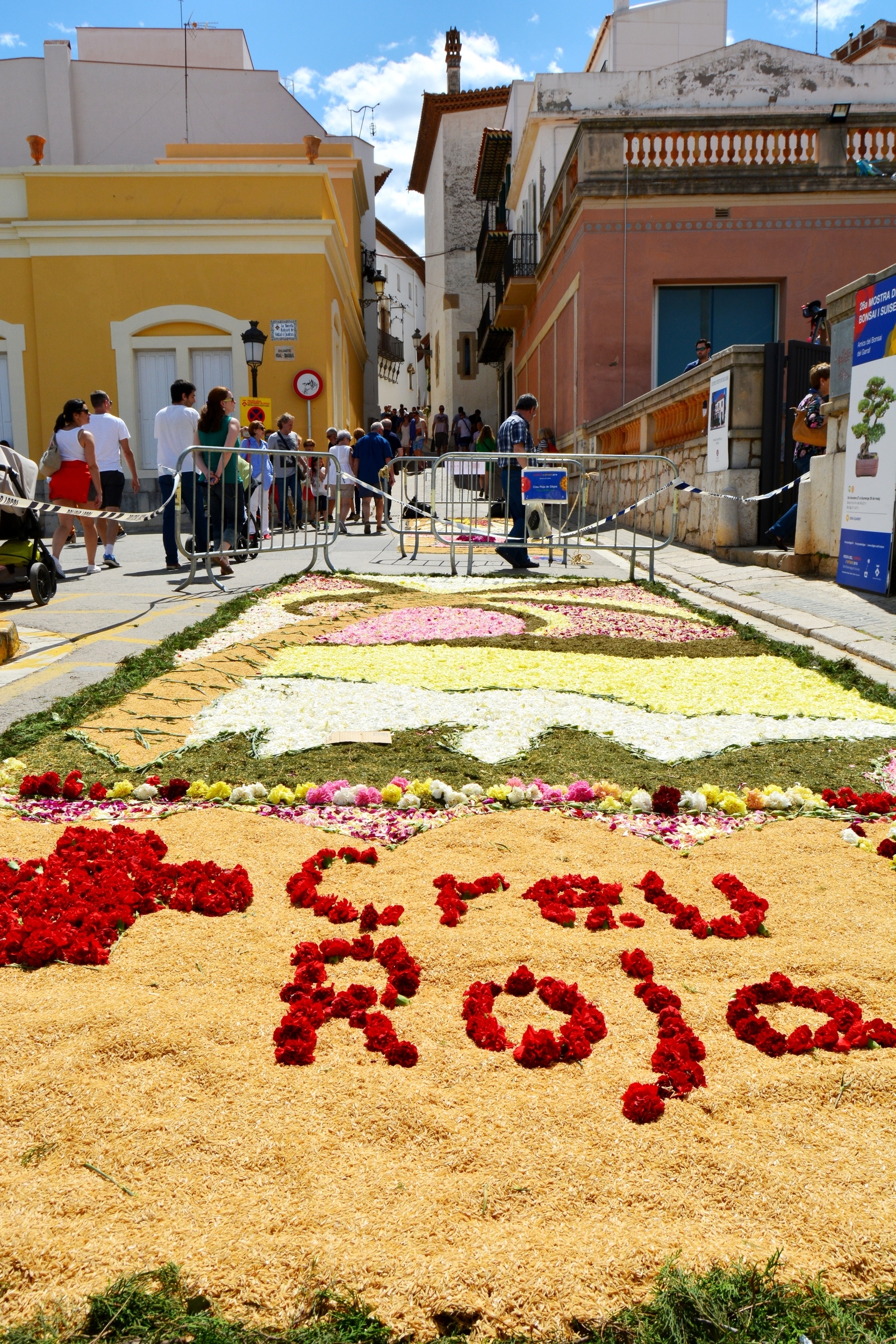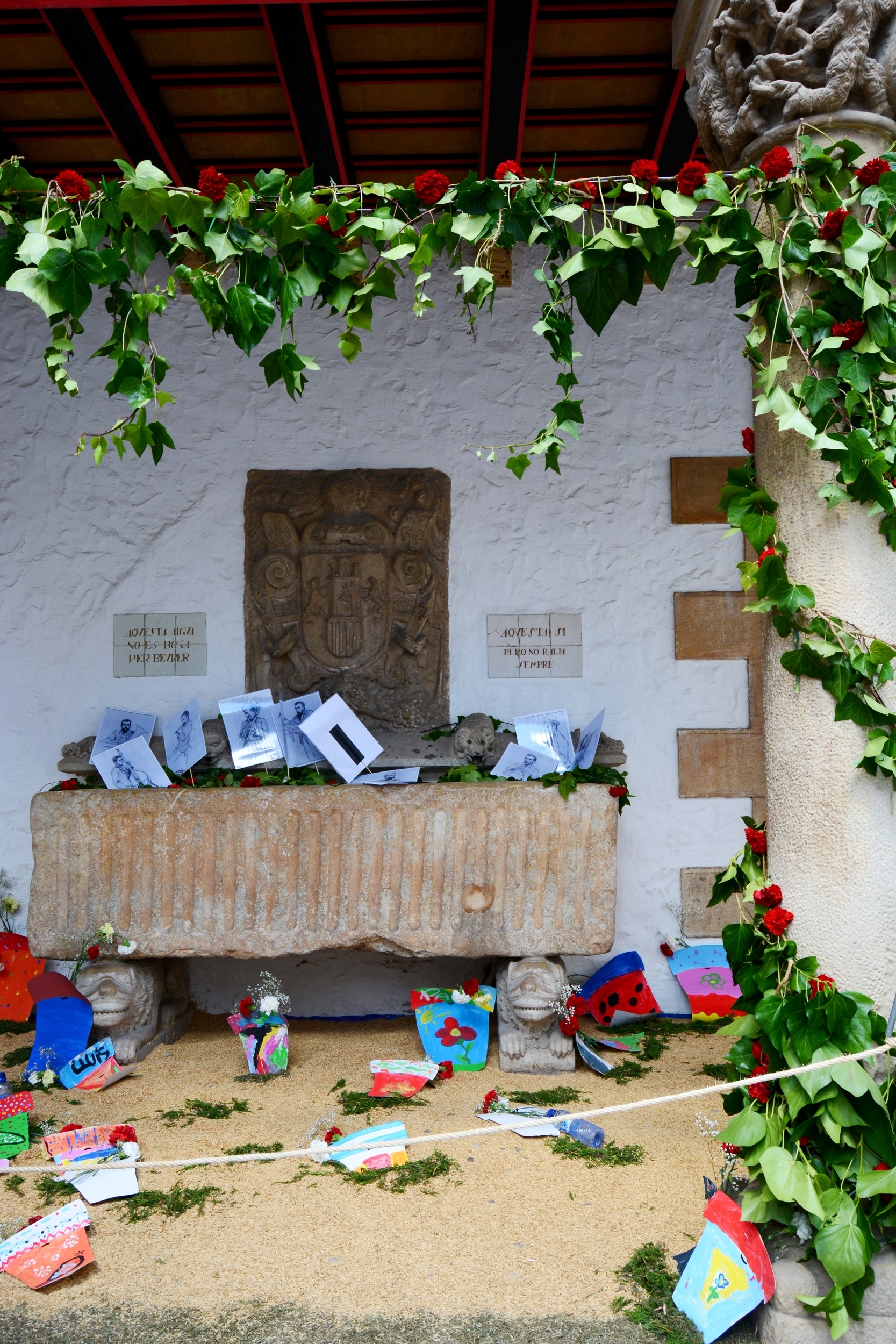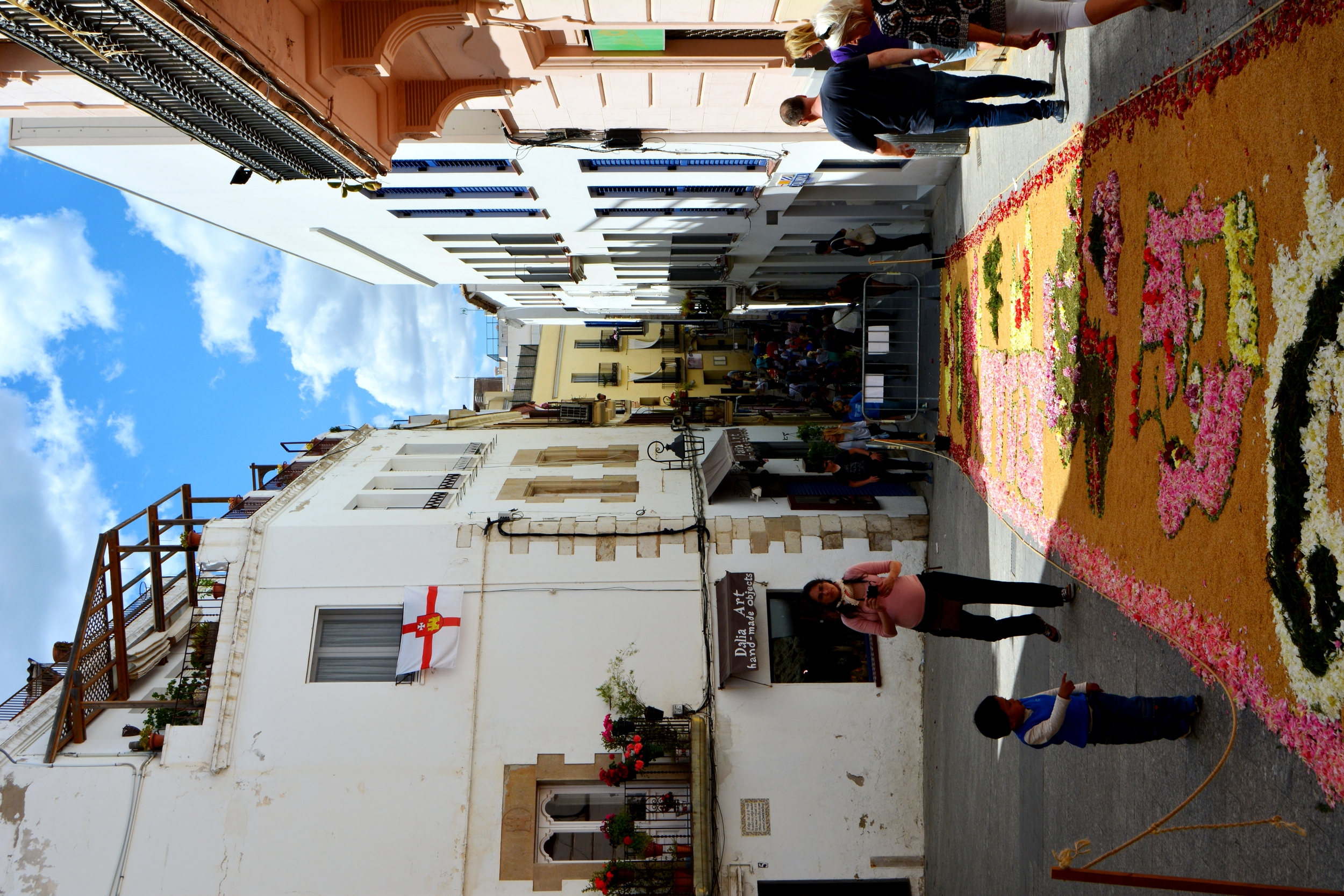 Aside from eating every few hours and taking a couple hours to enjoy the beach, we mainly just meandered around the town, going down every alleyway and only taking out our map when it was time to board the train home. With such beautiful architecture, local boutiques, and hole-in-the-wall eateries at every corner, it was easy to spend two days in the town without much thought!
Literally, every street sign in the town looked like this. Such beautiful detail to have on every corner! This one below is from the side of the Church of Sant Bartomeu & Santa Tecla, which was finished and blessed on July 19, 1672!
My momma and her friends! :) What a beautiful backdrop, no wonder we're all smiley!